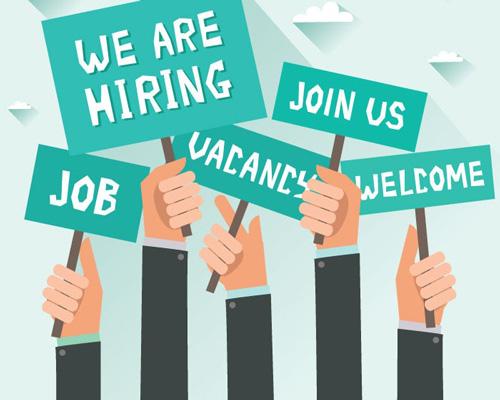 These job announcements are sent to us from Alumni but also from employers and organizations that are interested in spreading the word to our Alumni.
If you are interested in posting a job opportunity, please send it to us:
---
---
Position: Development Director
Organization: Vermont Center for Ecostudies 
The Vermont Center for Ecostudies (VCE) seeks a dynamic and experienced Director of Development to help fulfill our mission to advance wildlife conservation in New England and across the Americas through a combination of scientific research and community engagement. This position presents an exciting opportunity for a motivated fundraising individual to lead and grow a thriving development program at a trusted and respected organization with a passionate staff and committed donor base. The successful candidate will manage a strategic, relationship- and donor centered fundraising program with a focus on expanding major and campaign gifts, growing the annual fund, and ramping up our planned giving program. This position is full-time and based in White River Junction. FIND OUT MORE
---
Position: Children's Integrated Services Coordinator/Director
Organization: Northeast Kingdom Community Action
The CIS Coordinator / Director provides leadership to the regional CIS system of care in all aspects of systems development, service delivery, professional development, financing, data collection, and evaluation for the CIS array of services (Early Intervention, Strong Families Vermont Home Visiting, Specialized Child Care, and Early Childhood and Family Mental Health), with the goal of supporting young children and their families in accessing needed services in a coordinated and integrated manner. The CIS Coordinator / Director serves as a liaison between the Department for Children and Families Child Development Division and NEK CIS service providers and teams. FIND OUT MORE
---
Position: Director of Development and Communications
Organization: Vermont Humanities
The Director of Development and Communications builds support for Vermont Humanities, and the cultural organizations we fund, as the lead fundraising and communications strategist. The Director engages and grows Vermont Humanities fundraising and communications programs toward supporting a dynamic and diverse cultural sector in Vermont. They inspire and expand our community of supporters by building and strengthening these relationships through direct donor interactions, public events, strategic system thinking, and dynamic communications channels. As a partner with the Executive Director, the Director is one of two key leaders and external communicators for Vermont Humanities' mission, vision, and programs.
The Director manages a team of three communications and development professionals, is a member of the senior leadership team, and reports to the Executive Director. FIND OUT MORE
---
Position: Chief Executive Officer
Organization: Little Rivers Health Care
Little Rivers Health Care (LRHC), a strong and growing FQHC with four clinical locations in an idyllic region of central Vermont seeks a new leader to succeed its founding CEO who will soon retire. With several construction projects underway and plans to launch dental services in 2022, Little Rivers seeks a visionary leader who will continue to balance expansion to meet community needs with the preservation of a culture based on respect, trust, empowerment, and accountability. With a strong reputation for patient and staff satisfaction, talented management team, high caliber work force, dedicated Board of Directors, and an excellent record of quality and service, Little Rivers offers a solid foundation for its next CEO to build upon. LRHC has a tradition of honoring work/life balance and a location ideal for skiers, hikers, and other lovers of the outdoors. Little Rivers also offers opportunities to collaborate with the medical systems affiliated with Dartmouth's Geisel School of Medicine and University of Vermont's Larner College of Medicine. Little Rivers community members enjoy the best of small town and rural life combined with proximity to the cultural attractions of area college towns, as well as Boston, Burlington, and Montreal.
The ideal candidate will be a well-rounded leader with experience in community health organizations, ideally FQHCs. S/he must have strong financial skills and business sense, appreciation of and commitment to the mission of a community health center, and an adaptive management style. S/he will be drawn to the mission of LRHC and have the experience to inspire confidence and respect from internal stakeholders at all levels, and to be an effective ambassador to partners and peers in the external community. FIND OUT MORE
---