These job announcements are sent to us from Alumni but also from employers and organizations that are interested in spreading the word to our Alumni.
If you are interested in posting a job opportunity, please send it to us: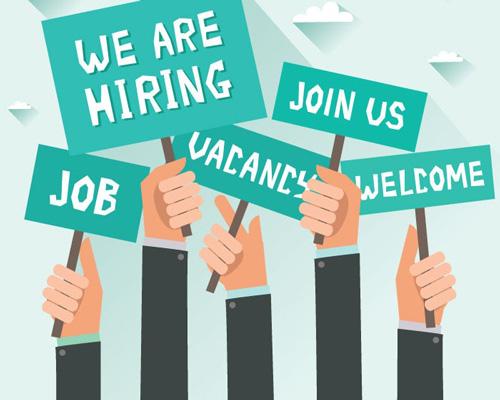 ---
Position: Executive Director
Organization: The Kellogg-Hubbard Library
Location: Montpelier, VT
Salary: $75,000-$85,000
We seek an Executive Director to lead our thriving non-profit library, located in Vermont's busy state capitol and serving six communities in the capitol region. The Executive Director is the chief executive officer of the Kellogg-Hubbard Library and reports to the Board of Trustees. The Executive Director is responsible for the Library's consistent achievement of its mission and financial objectives, including maintaining its tradition of outstanding public service and innovative program offerings. Together with the Library Director and the Board of Trustees, the Executive Director ensures that the Library meets the current needs of its patrons and local communities; develops and strives to achieve a long-term vision for the Library; and positions the Library for long-term financial and operational success. The Executive Director has overall responsibility for the organization and specific oversight of the areas of finance, member town relationships, fundraising, and human resources. The right candidate will have a wide range of skills, from high-level oversight to task-level management; a commitment to promoting diversity, equity and inclusion as part of the Library's mission; and experience in nonprofit management.
Qualifications: Non-profit or business management experience required. Bachelor's degree in a relevant field required; Master's degree preferred. Salary range: $75,000 – $85,000, depending on experience.
For a full job description, visit www.kellogghubbard.org/employment
Please apply with resume, cover letter and three references to applications@kellogghubbard.org
Deadline for applications: May 5, 2023; anticipated start date late June.
---
Position: Community Economic Development Manager
Organization: The Vermont Community Broadband Board
Location: Montpelier, VT
Salary: $31.70/hour
The Vermont Community Broadband Board (VCBB) is recruiting a Community Economic Development Manager to assist Communication Union Districts (CUDS) in leveraging existing funding to create additional financing opportunities. This position will oversee and evaluate contractors providing finance and lending technical assistance, administrative, and policy work related to funding the expansion of affordable broadband to all under-served addresses in Vermont. Work includes strategic use of funds to leverage and obtain state, federal, private, and philanthropic funding to address affordability, workforce, and supply chain challenges.
The Manager will review, analyze, monitor the business plans of CUDS raise additional funds on behalf of the VCBB and Communications Union Districts, identify and pursue public, private, and non-profit funding opportunities, and identify and build coalitions among stakeholders to promote the state-wide buildout of high-speed internet. The Manager will be knowledgeable in outcome-based financing as it relates to community development in the context of supporting CUDs to unlock additional funding on the back of an expected US$100M Federal grant to promote digital equity and access in Vermont. 
Extensive interaction with VCBB staff, grantees, consultants, and federal and private partners is necessary. This is a limited service position, funded through at least 2027, with the potential for extension.
For more information CLICK HERE
---