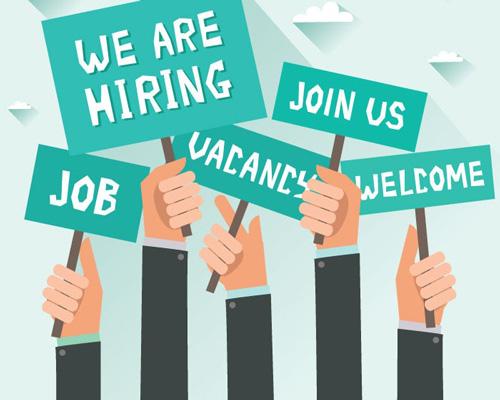 These job announcements are sent to us from Alumni but also from employers and organizations that are interested in spreading the word to our Alumni.
If you are interested in posting a job opportunity, please send it to us:
---
---
Position: Assistant Manager, Vermont State GEAR UP
Organization: Vermont Student Assistance Corporation (VSAC)
This position manages VSAC counselors who work on the Vermont State GEAR UP Grant (VSGU). GEAR UP is a grant provided to VSAC through the federal Department of Education (ED) which is designed to increase the high school graduation and post-secondary enrollment rates for low-income, first-generation students. This position supervises all VSGU Counselors (currently 11) who provide direct services to students in Vermont middle and high schools. The position is responsible for training, professional
development, and performance management of all counselors, The position also contributes to overall VSGU programming and general VSGU management. The position is an integral member of the VSGU and Outreach Leadership teams. The position oversees and supports VSAC's relationship with various external partners and schools, supports curriculum development and management, and monitors VSGU budget areas related to counselor work. The position provides direct service to VSGU students as needed. FIND OUT MORE
---
Position: Talent Search Counselor
Organization: Vermont Student Assistance Corporation (VSAC)
Work with students and their families who are referred from middle schools and secondary schools within a specific geographic region. Counselor provides educational, career and financial aid information, and counseling to aid them in their pursuit of post-secondary education. FIND OUT MORE
---
Position: Director of Finance and Administration
Organization: Central Vermont Adult Basic Education, Inc.
Central Vermont Adult Basic Education (CVABE) is a vibrant, well-established, fiscally healthy, community-based nonprofit organization serving Washington, Lamoille, and Orange Counties. The Director of Finance and Administration is responsible for CVABE's operations and financial systems including finance, accounting, payroll, benefits and information technology management. As an essential member of the Leadership Team, the Director will approach the position with skill, judgment, creativity, and enthusiasm. A strong understanding of nonprofit accounting is required. FIND OUT MORE
---
Position: Community Program Officer
Organization: Vermont Humanities
Here's a chance to help shape the cultural conversation in Vermont. Use your networking skills, program development experience, and your love for the humanities to create thought-provoking programs at our evolving organization. The Community Program Officer serves as team lead/project manager for programs such as Veterans Book Groups, Literature and Medicine, Speakers Bureau, and public Reading & Discussion groups. They also collaborate with team members and community partners to deliver humanities programming throughout the state. We are committed to using a diversity, equity, inclusion, and access lens to meet our mission and are searching for a person who can creatively and collaboratively generate new programs and ideas to expand this vision. FIND OUT MORE
---
Position: Data and Policy Analyst
Organization: Building Bright Futures
The Data and Policy Analyst will join the Data and Policy Team and the Vermont Early Childhood Data and Policy Center at Vermontkidsdata.org to meet our goal of making data-informed decisions in Vermont's early childhood system. Using evidence to inform policy is a key component of how we can improve the well-being of children and their families across Vermont. Vermontkidsdata.org is a critical tool for answering policy questions by centralizing data from the complex early childhood system. The Data and Policy Analyst will support BBF in all data and evaluation activities, policy and early childhood data integration efforts, and some administrative tasks directly related to our data efforts. FIND OUT MORE
---
Position: Development Director
Organization: Vermont Center for Ecostudies 
The Vermont Center for Ecostudies (VCE) seeks a dynamic and experienced Director of Development to help fulfill our mission to advance wildlife conservation in New England and across the Americas through a combination of scientific research and community engagement. This position presents an exciting opportunity for a motivated fundraising individual to lead and grow a thriving development program at a trusted and respected organization with a passionate staff and committed donor base. The successful candidate will manage a strategic, relationship- and donor centered fundraising program with a focus on expanding major and campaign gifts, growing the annual fund, and ramping up our planned giving program. This position is full-time and based in White River Junction. FIND OUT MORE
---