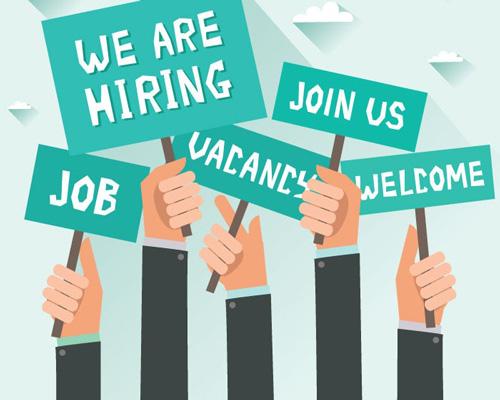 These job announcements are sent to us from Alumni but also from employers and organizations that are interested in spreading the word to our Alumni.
If you are interested in posting a job opportunity, please send it to us:
---
---
Position: Vermont Student Assistance Corporation (VSAC)
Organization: Assistant Manager, Vermont State GEAR UP
This position manages VSAC counselors who work on the Vermont State GEAR UP Grant (VSGU). GEAR UP is a grant provided to VSAC through the federal Department of Education (ED) which is designed to increase the high school graduation and post-secondary enrollment rates for low-income, first-generation students. This position supervises all VSGU Counselors (currently 11) who provide direct services to students in Vermont middle and high schools. The position is responsible for training, professional
development, and performance management of all counselors, The position also contributes to overall VSGU programming and general VSGU management. The position is an integral member of the VSGU and Outreach Leadership teams. The position oversees and supports VSAC's relationship with various external partners and schools, supports curriculum development and management, and monitors VSGU budget areas related to counselor work. The position provides direct service to VSGU students as needed. FIND OUT MORE
---
Position: Vermont Student Assistance Corporation (VSAC)
Organization: Talent Search Counselor
Work with students and their families who are referred from middle schools and secondary schools within a specific geographic region. Counselor provides educational, career and financial aid information, and counseling to aid them in their pursuit of post-secondary education. FIND OUT MORE
---
Position: Director of Policy and Special Projects
Organization: Vermont Housing and Conservation Board
Put your considerable experience in policy and program development to use helping guide the Vermont Housing and Conservation Board's (VHCB) mission of promoting affordable housing, land conservation, and historic preservation. As a member of our senior management team, you'll help cultivate community development, smart growth, and rural economic development strategies that will address emerging issues such as climate change, pandemic recovery, and water quality. You'll work closely with executive and legislative policy makers, and with partner organizations to positively affect the lives and landscapes of Vermont. Apply today to join a team of dedicated colleagues in a fast-paced and collaborative working environment directed at making a difference in the state. FIND OUT MORE
---
Position: VHCB AmeriCorps Director
Organization: Vermont Housing and Conservation Board
Be part of affordable housing and environmental solutions by leading a well-established and highly-rated AmeriCorps Program at a nationally acclaimed organization, the Vermont Housing and Conservation Board (VHCB). As the VHCB AmeriCorps Program Director, you'll both inspire and be inspired by AmeriCorps Members serving Vermont communities.  You'll develop valuable leadership skills, have ample opportunity to learn about and gain extensive access to the housing and conservation network in Vermont, and earn a competitive salary and benefits package, all while being part of a grassroots oriented effort to improve the lives of Vermonters and steward our natural landscape. Apply today! FIND OUT MORE
---
Position: Development Director
Organization: Vermont Center for Ecostudies 
The Vermont Center for Ecostudies (VCE) seeks a dynamic and experienced Director of Development to help fulfill our mission to advance wildlife conservation in New England and across the Americas through a combination of scientific research and community engagement. This position presents an exciting opportunity for a motivated fundraising individual to lead and grow a thriving development program at a trusted and respected organization with a passionate staff and committed donor base. The successful candidate will manage a strategic, relationship- and donor centered fundraising program with a focus on expanding major and campaign gifts, growing the annual fund, and ramping up our planned giving program. This position is full-time and based in White River Junction. FIND OUT MORE
---
Position: Site Director
Organization: First Roots Underhill Infant Toddler Center
The Site Director position in our Nature Based Infant Toddler Center in Underhill (ages 6wks – 2yrs) offers an exciting challenge in team leadership at First Roots Wild Roots. Become a part of a flexible senior leadership team that appreciates work/life balance and collaboration! The focus of the Site Director is to support the administrative and supervisory needs of the Senior Team while onsite in the First Roots Underhill Infant Toddler (FRUIT!) program. The successful candidate will work as the Director on the license of FRU (n=22 current capacity), and serve in an Assistant Director role for the program at large. The Site Director of FRU will be a part of our senior leadership team that creates plans, sets goals, and collaborates effectively to achieve our Mission across 3 campuses. We're looking for an organized thinker who can manage multiple projects and is excited by the opportunity to combine their early education training with nature based learning and an emergent curriculum approach. As part of the senior team, you will be working in partnership with the FRWR Director of Professional Development & Curriculum, the Director of People and the Program Director (with consultation from the finance department) to create a culture of "yes" to foster infinitely creative, inspired and supported educators. FIND OUT MORE
---
Position: Chief Executive Officer
Organization: Little Rivers Health Care
Little Rivers Health Care (LRHC), a strong and growing FQHC with four clinical locations in an idyllic region of central Vermont seeks a new leader to succeed its founding CEO who will soon retire. With several construction projects underway and plans to launch dental services in 2022, Little Rivers seeks a visionary leader who will continue to balance expansion to meet community needs with the preservation of a culture based on respect, trust, empowerment, and accountability. With a strong reputation for patient and staff satisfaction, talented management team, high caliber work force, dedicated Board of Directors, and an excellent record of quality and service, Little Rivers offers a solid foundation for its next CEO to build upon. LRHC has a tradition of honoring work/life balance and a location ideal for skiers, hikers, and other lovers of the outdoors. Little Rivers also offers opportunities to collaborate with the medical systems affiliated with Dartmouth's Geisel School of Medicine and University of Vermont's Larner College of Medicine. Little Rivers community members enjoy the best of small town and rural life combined with proximity to the cultural attractions of area college towns, as well as Boston, Burlington, and Montreal.
The ideal candidate will be a well-rounded leader with experience in community health organizations, ideally FQHCs. S/he must have strong financial skills and business sense, appreciation of and commitment to the mission of a community health center, and an adaptive management style. S/he will be drawn to the mission of LRHC and have the experience to inspire confidence and respect from internal stakeholders at all levels, and to be an effective ambassador to partners and peers in the external community. FIND OUT MORE
---