The Vermont Excellence in Leadership Award Description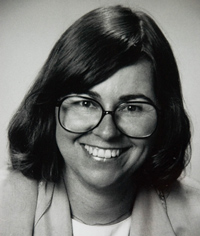 The Excellence in Leadership Award is presented in honor of Jan Eastman to a Vermont Leadership Institute alum who, since completing VLI, has made a significant contribution to Vermont and its community life, and has demonstrated skillful and innovative leadership and vision.
In keeping with Jan's vision, the recipient demonstrates effective leadership through innovation, collaboration, and inclusion, being able to see the big picture while acknowledging and appreciating the importance of each individual contribution to the whole. The recipient of this award shares Jan's commitment to mentoring the next generation of leaders and establishing new paradigms for effecting positive change. Most importantly, the recipient shares Jan's passion and energy, humility and humor, commitment to public service and dedication to Vermont. Jan Eastman was president of the Snelling Center for Government from 1992 to 2006, and was the founder of the Vermont Leadership Institute. Jan resides in Peacham with her husband, John Marshall.
The Nomination Process
Letters of nomination are accepted from Vermont Leadership Institute alumni, with a final decision made by the Snelling Center's board and staff. The award is announced and presented at VLI commencement.
Click here to nominate a VLI alum for the 2023 Award. Please submit nominations by Friday, May 12th. 
---
The 2023 Recipient: Marilyn J. Cargill (VLI 2016)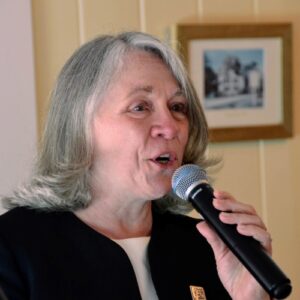 In 1984, Marilyn joined the Vermont Student Assistance Corporation (VSAC) and worked in the Grant and Scholarship areas, overseeing all the loan origination and servicing, before joining the senior leadership team. Ms. Cargill currently serves as the Vice President of Financial Aid Services, Marketing, Research, and Public Affairs. In this role, she has supported new funding mechanisms that respond to Vermont's workforce needs, and was instrumental in launching the 802 Opportunity program, which allows all Vermonters earning $75,000 or less to attend the Community College of Vermont tuition free. For over 39 years, Ms. Cargill has been a tireless advocate at VSAC, implementing new grant and scholarship programs, removing barriers, and working to ensure that post-secondary education and training remain affordable for Vermont students of all ages and economic backgrounds.
Ms. Cargill is a past president of the National Association of State Student Grant and Aid Programs (NASSGAP) and served for over 20 years on the NASSGAP executive committee. Ms. Cargill volunteers in her community and serves as the Co-Chair of the Monkton Planning Commission, a position she has held for the past 6 years. She is also very active in her community Church where she serves as the Secretary on the Leadership Committee. Marilyn is an exceptional leader who embodies the values of equity, inclusivity, dedication, and mentorship to her colleagues.
---
The 2022 Recipient: Sarah Copeland Hanzas (VLI 2006)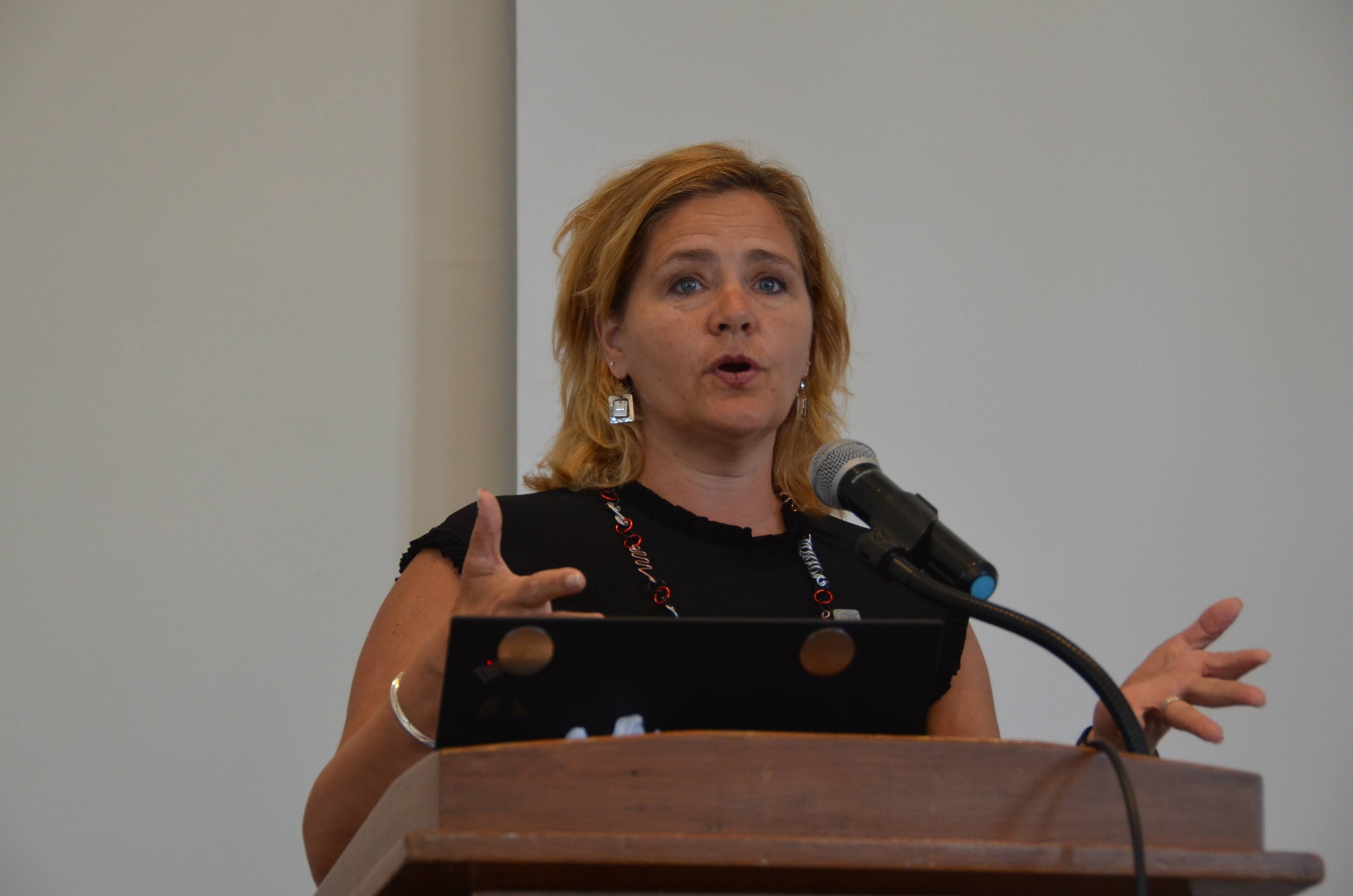 Sarah Copeland Hanzas grew up in a large, politically diverse, family in Corinth. Sarah's family would discuss the news each night around the dinner table, and it's where she learned to disagree respectfully, think critically, and love politics. She graduated from Oxbow High School and University of Vermont with degrees in History and Geology. Investing in Vermont's future was always important to Sarah, so she chose to become a teacher. She completed her teacher training at Upper Valley Educator Institute and taught science and coached field hockey, basketball, and softball.
Sarah and her husband John have three children. When they were young, Sarah spent eight years as a stay-at-home mom. Then, in 2004, she decided she wanted to give back to her community in a bigger way, so she ran for the Vermont legislature. Sarah has served 18 years representing Bradford, Fairlee, and West Fairlee.
In 2010 Copeland Hanzas co-founded The Local Buzz Cafe on Main Street in Bradford, because she saw a need for a local meeting spot in her town. She spent 11 years operating the cafe, serving food and coffee. The Local Buzz closed in 2021 to make way for a new eatery.
In her time in the legislature, Sarah led on such issues as PTSD coverage for injured first responders, sexual harassment prevention, cannabis reform, paid family leave and sexual assault protections. She stepped into the political ring in the backlash against civil unions, and she was proud to help pass full marriage equality in 2009. But her proudest accomplishments have been in setting Vermont on a path to reach its 2025 Paris Climate Accord obligations.
In the most recent legislative session, Sarah led her House Government Operations Committee through decennial redistricting and a landmark pension reform bill that passed both House and Senate unanimously. With the retirement of Jim Condos, Sarah is a candidate for Vermont Secretary of State.
---
The 2021 Recipients: Michael Costa (VLI 2012)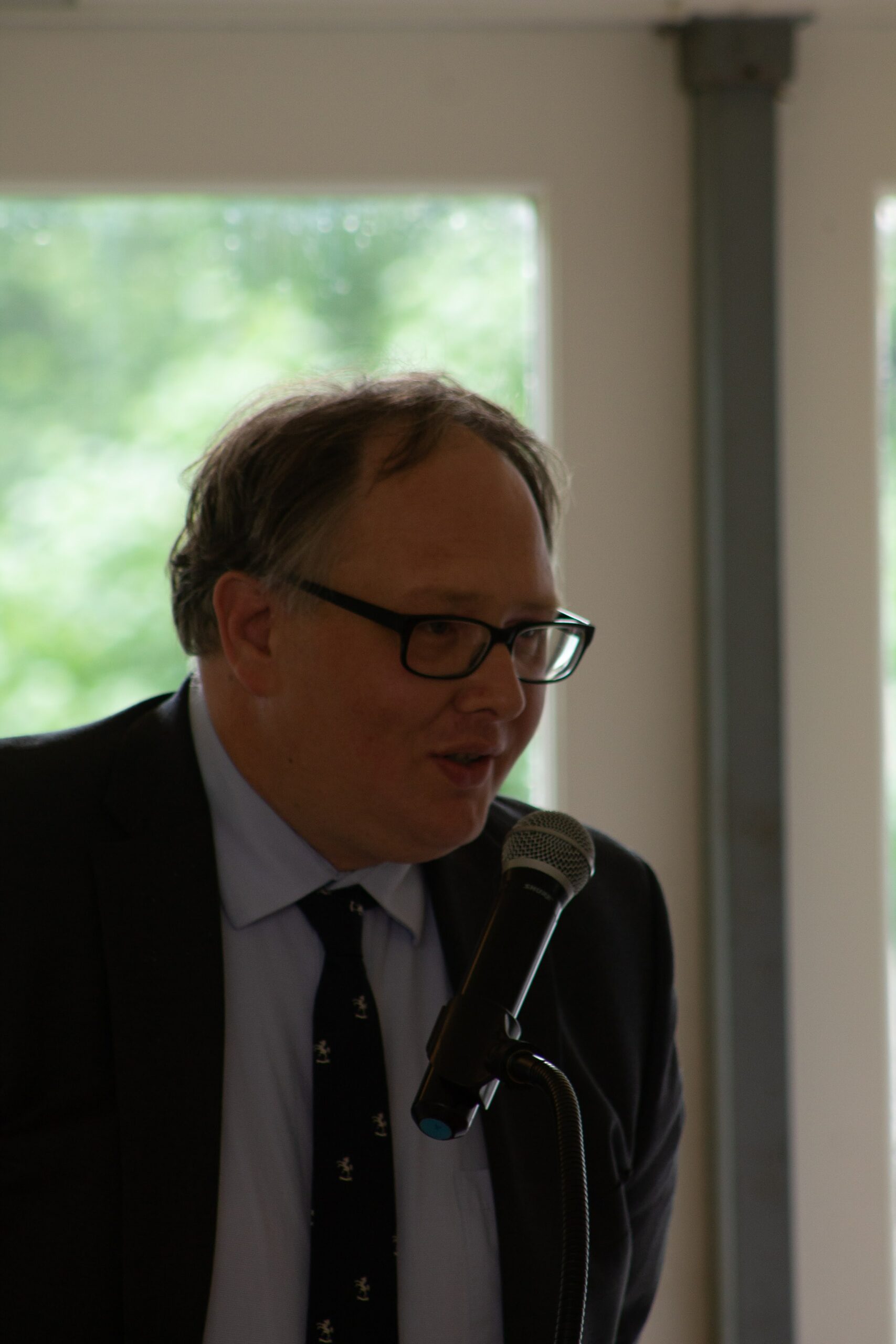 Michael Costa is committed to aligning people and teams to improve the health of local communities. Presently, Michael serves as CEO of Northern Counties Health Care, which encompasses six community health centers, three dental centers, and a certified home health care & hospice division in the Northeast Kingdom of Vermont. Prior to leading Northern Counties, Michael devoted nearly twenty years to public service in states around the country. In Vermont, Michael served as Deputy Director of Health Care Reform for Governor Peter Shumlin, where he helped design Vermont's first in the nation All-Payer Accountable Care Organization Model Agreement with CMS and Vermont's efforts to establish a universal health care program.  Under Governor Phil Scott, Michael served as the Deputy Commissioner of the Department of Vermont Health Access, which administers Vermont's public health insurance system. At DVHA, Michael was responsible for financial operations, managed care operations, the State's federal waivers, and payment and delivery system reform efforts, including launching and growing the Vermont Medicaid Next Generation ACO program. Michael holds a bachelor's degree from Bates College, a law degree from the University of Wisconsin, and a Masters Degree in Health Care Delivery Science from Dartmouth College. 
---
The 2021 Recipients: Tracy Dolan (VLI 2013)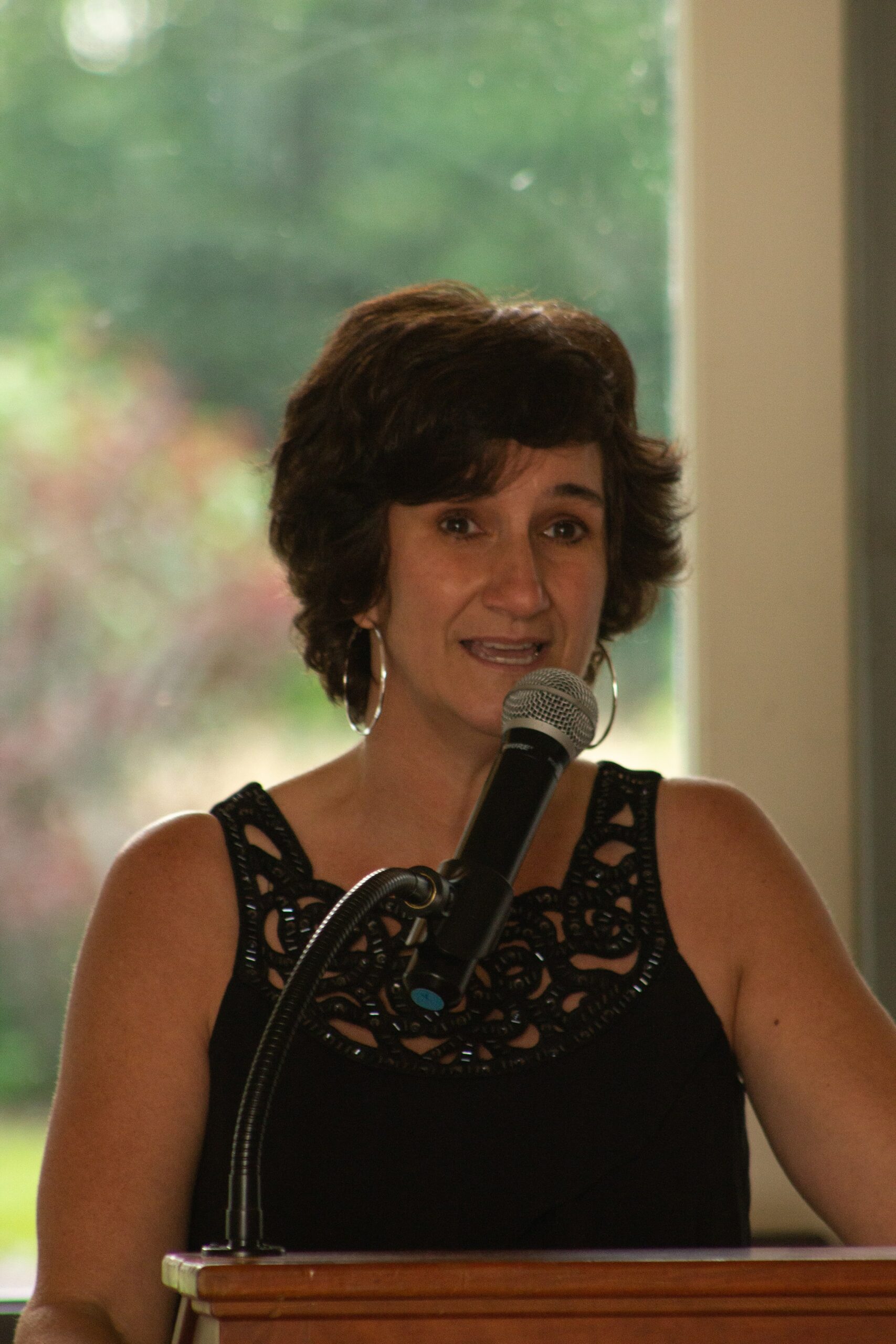 Tracy Dolan has been working in public health for 25 years. She got her start in northern British Columbia working with First Nations populations and then later worked internationally with a focus on HIV/AIDS and maternal and child health. Her work took her all over the world from Zambia to India to Afghanistan, and many places in between. She has been the Deputy Commissioner of Health in Vermont for the past 10 years and has been proud to be one of the public voices of the Department of Health's COVID response.
---
The 2020 Recipient: Christopher Kaufman Ilstrup (VLI 2004)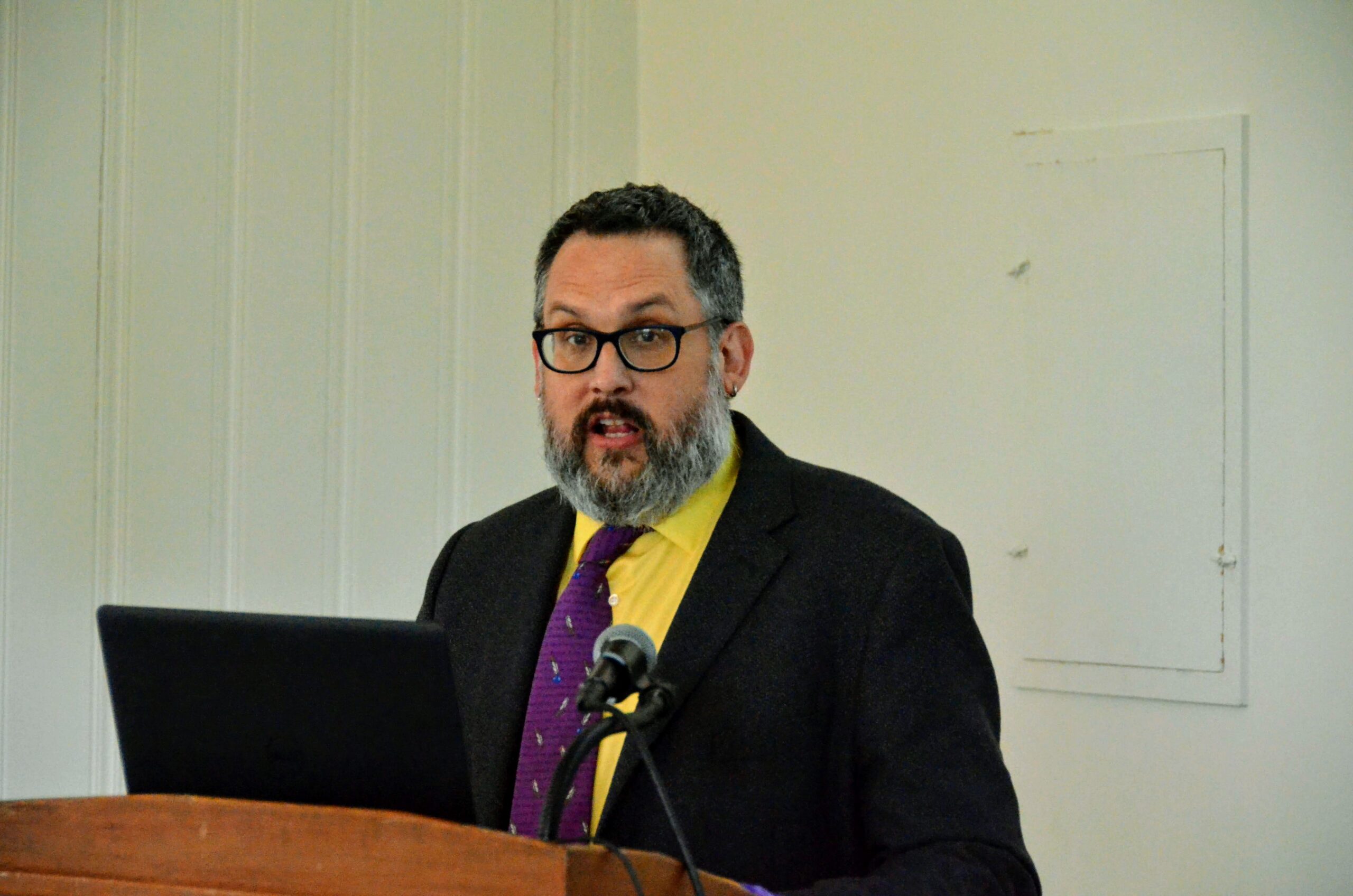 Christopher Kaufman Ilstrup became Vermont Humanities' third executive director in August 2018. He previously served as a senior philanthropic advisor at the Vermont Community Foundation for 10 years. He has held leadership roles at the Flynn Center for the Performing Arts, Outright Vermont, and Rural Vermont, and was the first executive director of the RU12? Community Center (now the Pride Center of Vermont.) He was a cofounder of both the SafeSpace Anti-Violence program and the Vermont Diversity Health Project. He holds an AB degree in Dance and Drama from Kenyon College and a MSc in Development Studies from the London School of Economics. He is a 2004 graduate of the Snelling Center for Government's Vermont Leadership Institute.
---
The 2019 Recipient: Monica Hutt (VLI 2008)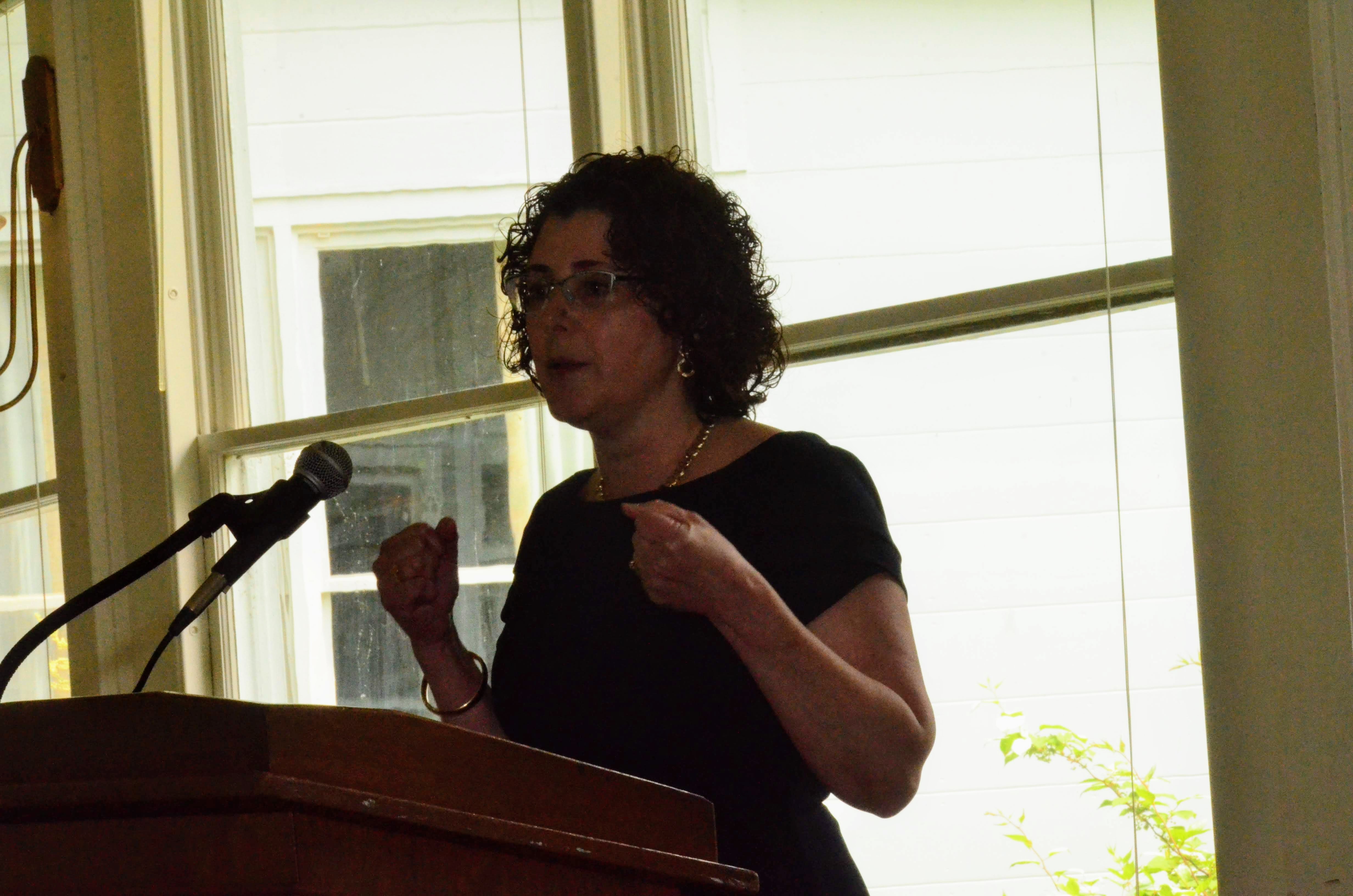 Monica Caserta Hutt has worked for the Agency of Human Services as the Commissioner of the Department of Disabilities, Aging and Independent Living since 2015. A graduate of the University of Vermont, she began a life-long career in human services as the Executive Director of a small non-profit in the Burlington area. She was the first Director of Children and Family Services in developmental disabilities at the Howard Center and worked in that arena for 11 years.
In 2005, Monica began her work with the State of Vermont and has held several positions in the Agency, working with Field Services, the Department for Children and Families and in the Secretary's Office. Her work has involved policy development and implementation, strategic planning, and the development of systems to sustain and measure the effectiveness of programs and services. Monica is a 2008 graduate of the Snelling Center for Government Vermont Leadership Institute and a 2011 graduate of the Harvard Kennedy School, Executives in Local and State Government program. She is a former Vice President of the Board of Directors for Aikido of Champlain Valley, a non-profit dedicated to teaching non-violent conflict resolution and a founding member of the Williston Runs for Education 5k to support Williston schools and students. She is also a member of the American Society of Aging and of the National Association of States United for Aging and Disabilities (NASUAD) as well as a working member of the NASUAD Aging and Disability Public Policy Committee. Monica lives in Williston, Vermont with her husband and has three children.
---
The 2018 Recipient: Kevin Harper (VLI 2003)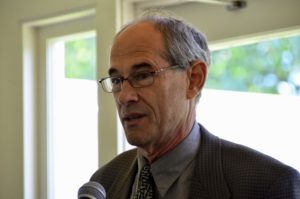 Kevin Harper is the Co-Founder and former CEO of Autumn Harp, a natural cosmetics manufacturer, now located in Essex, Vermont. Harper grew the company from a "kitchen sink" startup, to approximately $10 million in annual sales and 75 full time employees, which he later sold. Harper is a founding member of Vermont Businesses for Social Responsibility, a statewide, nationally recognized, business trade group. He was also a founding member and long term Chair of the Vermont Sustainable Jobs Fund (VSJF), a statewide non-profit, sustainable economic development organization. In 1993, the Small Business Administration named Harper the "Vermont Small Business Person of the Year."
Harper has been active on numerous non-profit Boards, including the Vermont Community Foundation, the Vermont Forum on Sprawl, and the Bristol Downtown Community Partnership. Harper has led a number of community/economic development projects in the region, including:
The complete rebuilding of a defunct commercial manufacturing building into a retail natural food store in downtown Bristol.
Restoring and expanding the Bristol Bakery and Café, a community hub in the heart of the village.
The design, fit up and management of a new Bristol Bakery and Café in Hinesburg, Vermont, now in its 6th year of operation.
Organized a local real estate entity for the purpose of creating a public/private partnership with the Town of Bristol, to manage the design and construction of a new firehouse to accommodate the needs of the Bristol Volunteer Fire Department. The $3,000,000 project was successfully completed and sold to the Town in July of 2016.
The fit up of a 10,000 square foot food manufacturing facility in the Bristol Works! business park to produce baked goods for a variety of regional brands which have outgrown their ability to keep up with the demand for their products. The Bristol Bakery Wholesale has 20+ employees and continues to grow.
---
The 2017 Recipient: Steve Gold (VLI 1996)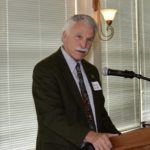 Steve Gold's most recent employment was his service as Interim President of Lyndon State College, one of the Vermont State Colleges, from July, 2011 through June, 2012. He retired from employment with the State of Vermont in the summer of 2007, after 35 years of State service. Prior to his work at Lyndon State College, he worked part time as a consultant to the Vermont Legislative Joint Fiscal Office. In the Douglas administration, he served until he retired as Deputy Secretary of Human Services, working in that capacity for a year and a half.
Before that, he was Deputy Secretary of Administration for a year. Prior to that, he was Commissioner of Corrections for two years. During the last four years of the Dean administration, he served as Commissioner of the then Department of Employment and Training. From 1993 to 1999, Steve was the Welfare to Work Programs Director in the then Department of Social Welfare, where he directed the Reach Up Program and was intensely involved in the design and implementation of Vermont's welfare reform initiative. For the 20 years before his Department of Social Welfare work, Steve worked in the State's alcohol and other drug abuse services, ending his service there as Interim Director of the State Office of Alcohol and Drug Abuse Programs.
Steve graduated from Haverford College with a Bachelor of Arts in 1967 and earned his Master
of Arts in Teaching from the University of Massachusetts in 1971. After a year of teaching in
Massachusetts, he came to Vermont in 1972 and has lived here since then. On the community
level, Steve is just ending nine years on the Board of Vermont Works for Women. He is currently President of the Board of Trustees of the Kellogg-Hubbard Library in Montpelier. He
also serves as Vice President of the Board of the Public Assets Institute and on the Board of the
E911 Program. Until three years ago, Steve was actively involved with the Snelling Center for
Government's Vermont Leadership Institute as a planner, and a member of the faculty and the
selection committee. He participated in the inaugural class of the Vermont Leadership Institute in 1995 and 1996. Steve is a Member of the Vermont Community Foundation. He has been a member of the Mercy Connections Board. Steve was a member of the Vermont Council on Rural Development's two-year project, the Council on the Future of Vermont, and continues occasional work with this organization on various initiatives.
Steve has lived in Montpelier with his wife, Irina Markova, since 1976 where they raised two now adult children.
---
The 2016 Recipient: Martha Maksym (VLI 2002)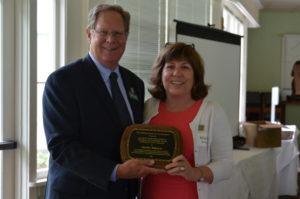 Martha became Executive Director of United Way of Chittenden County in July 2011. Prior to this, Martha was the Director of Community Investments at United Way of Chittenden County since September 1994 where she provided direction and management of all allocations, fund distribution processes and community investment strategies as they relate to meeting the Impact agenda of the organization. After a seven-year career at the Howard Bank in Burlington, Martha returned to graduate school and received her Masters in Public Administration from UVM in 1991. She then served as the Executive Director of Green Mountain Prevention Projects until joining United Way.
She is a 2002 graduate of the Snelling Center's Vermont Leadership Institute and a 2004 graduate of the Creating Healthy Communities national fellowship sponsored by the American Hospitals Association. She is co-chair of the Winooski Burlington Partnership for Change, a high-school transformation project in those two communities.
Martha also serves on the Board of Directors at the Lake Champlain Regional Chamber of Commerce and Vermont Health Foundation. Martha lives in Grand Isle with her husband Bill and 18-year-old son Ben.
---
The 2015 Recipient: Cheryl Hanna (VLI 2002)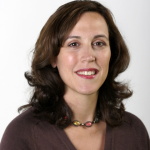 Professor Cheryl Hanna was an expert on constitutional law, the U.S. Supreme Court, and women and the law. She received her BA degree in sociology and anthropology, magna cum laude, from Kalamazoo College and her JD degree, cum laude, from Harvard University. Upon graduation, she served on the 1992 Clinton-Gore campaign and then as an assistant state's attorney in Baltimore before joining the Vermont Law School faculty in 1994. She has also been a visiting professor at the University of California-Hastings College of the Law and at Seattle University School of Law. Professor Hanna's scholarship focused on the social status of women and girls in the United States. She was the co-author of "Domestic Violence and the Law: Theory and Practice" (Foundation Press), the leading casebook on violence against women. Her extensive scholarship has been published by the nation's leading law journals, including the Harvard Law Review, Yale Law Journal, and Michigan Journal of Gender and the Law. Her work has been cited by the U.S. Supreme Court as well as by The New York Times, Boston Globe, Newsweek, Glamour Magazine, CSB News, and Fox News. She was a frequent commentator for the media, including Vermont Public Radio, WCAX-TV 3 News, and Seven Days.
In 2001-2002, she was a fellow at the Snelling Center for Government with the Vermont Leadership Institute. Professor Hanna served on the Council for the Future of Vermont and the Girl Scout Council of Vermont, where she was active in both the local and national organizations. She was the Chairperson of the board for the Snelling Center for Government. She  chaired the Association of American Law Schools' Section of Law and the Social Sciences, served as an advisor to the Vermont Judicial College, and as a member of the Vermont Gender Bias Study Implementation Task Force. She also served on the board of trustees of Planned Parenthood of Northern New England. She frequently trained leaders in Vermont and elsewhere on ethical decision-making and was an advisor to the Vermont Legislature.
---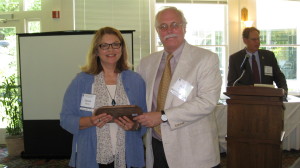 The 2014 Recipient: Susan P. Henry (VLI 1998)
Susan Henry has dedicated her career of over 20 years at the Community College of Vermont to broadening the avenues by which Vermonters access higher education.
Starting as part-time faculty, Susan subsequently served as Coordinator of Academic Services, Dean of Enrollment, and Executive Dean of the College. She has worked to increase CCV's music and performing arts offerings, and to advance CCV's enrollment services, program delivery, communications, institutional research, and development initiatives. Susan has expanded scholarship opportunities for CCV students, including emergency assistance funds and a new statewide student leadership scholarship program. She has helped secure funding for programs to provide enhanced services for military veterans and to increase the rates of Vermont high school students transitioning to college.
Susan holds a B.A. cum laude from the University of New Hampshire and a M.A. from the University of Oregon. She is a 1998 graduate of the Vermont Leadership Institute, and the 2002 recipient of the Jackie Gribbons Leadership Award from Vermont Women in Higher Education.
Susan plays folk harp, and loves paddling, swimming, and walking the trails of Vermont and the Adirondacks. She and her husband Sture Nelson are longtime residents of Burlington.
---
The 2013 Recipient: Tom Little (VLI 1997)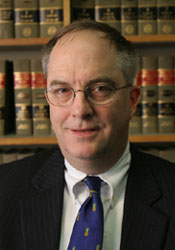 Tom was born in Burlington, Vermont on May 4, 1954 and became a resident of Shelburne in 1982. He was educated in Taft Elementary School and Burlington High School, Burlington, Vermont; Bowdoin College, Brunswick, Maine, A.B., magna cum laude, 1976; Cornell Law School, Ithaca, New York J.D., 1979. Vermont Leadership Institute (Snelling Center for Government) Class of 1997. Law Clerk to Hon. Albert W. Coffrin, U. S. District Court Judge, District of Vermont, 1979-1980. Attorney and counselor at law with Little, Cicchetti & Conard, P. C., Burlington, Vermont, 1980-2002; of counsel, Little & Cicchetti, P.C., Burlington, Vermont, 2003–present.  Chair, Vermont Commission on Family Recognition and Protection, 2007-2008. Town Moderator, Town of Shelburne, 2002–present. Member, Vermont House of Representatives, 1992-2002 sessions, with service on Committees on Fish & Wildlife, Ways & Means, Judiciary (Chair, 1999-2000), Judicial Retention, Joint Fiscal, and interim study committees. Chair, District 4 Environmental Commission, 2003-present; Chair, Shelburne Board of Civil Authority, 2011- present; current or former member of the following governing boards: University of Vermont; Shelburne Zoning Board; ECHO at the Leahy Center for Lake Champlain (past Board Chair); Visiting Nurse Association,; The Converse Home; Cathedral Square Housing Corp; the Vermont Center for the Book; the Snelling Center for Government; Chancellor, Episcopal Diocese of Vermont 1995 – present; Member House of Deputies of the Episcopal Church, 1997- present. Married to Susan M. Keelty Little of Shelburne; two daughters, one son and one grandchild.
---
The 2012 Recipient: Hal Cohen (VLI 1998)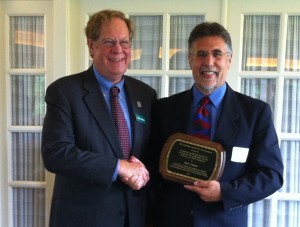 For 16 years Hal Cohen has been the Executive Director of Central Vermont Community Action Council (CVCAC) which employs over 200 people and has a budget in excess of eighteen million dollars. Headquartered in Berlin, Vermont, CVCAC serves over 18,000 people a year from numerous sites in Washington, Lamoille and Orange counties covering over 2,000 square miles in largely rural communities.
CVCAC is dedicated to helping low-income people become economically self-sufficient. In its 46 years of operation, CVCAC has gained a reputation for leadership in program development, particularly in economic and job development and in family services.
Hal's professional and civic involvement has included sitting on a number of local and state boards such as the Vermont Council on Rural Development, the Central Vermont Workforce Investment Board, the Vermont Workforce Development Council, Food Works, EarthWalk Vermont and the Central Vermont Hunger Taskforce.
Hal has an M.A. in counseling psychology from Antioch New England Graduate School and an M.S. in nonprofit management from the New School for Social Research.  He resides in Middlesex, Vermont, with his wife, Shelley Barsanti Cohen, VLI'03.
---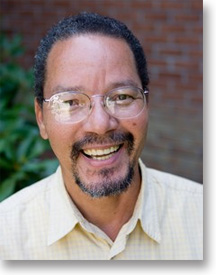 The 2011 Recipient: Hal Colston (VLI 2004)
Hal Colston's lifelong interests of social justice and entrepreneurship have been blended in his career path. For seventeen years after college (University of PA, 1975), he worked in Philadelphia as a manager and a chef, relocating to Vermont to teach at the New England Culinary Institute. He then transitioned from food service to social services, beginning with Chittenden Community Action. Joining Lutheran Social Services in 1996, Hal founded the Good News Garage program, to address the need of transportation equity for people in economically distressed communities. Good News Garage has become a national model with locations in several other states.
During his VLI year (2003-04), Hal was inspired to create a new non-profit. NeighborKeepers, which launched in January 2006, is an inclusive community built on meaningful relationships that generate Circles of Support, empowering families to create a sustainable path to adequate resources. In January 2011 Hal was appointed by Governor Shumlin as executive director of the Vermont Commission on National and Community Service.
Hal has received much national recognition for his work and service, including the Peter F. Drucker Non-Profit Management Innovation award (1999), and an honorary Doctor of Humanities degree from St. Michael's College (2000). He is the only known VLI alum to have been a featured guest on the Oprah Winfrey Show. Hal has been married 33 years to Beverly Colston, with three children, Marissa, Alex and Craig. He lives in Winooski, Vermont.
---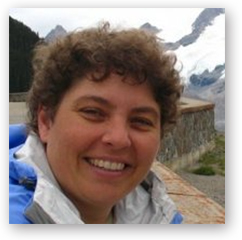 The 2010 Recipient: Ellen Kahler (VLI 1997)
Ellen Kahler has been the Executive Director of the Vermont Sustainable Jobs Fund (VSJF) since 2005. The VSJF provides sustainable development grants, loans and business assistance to entrepreneurs and organizations connected to Vermont's food system, forest products industry, biofuels and renewable energy industry, in order to create high quality jobs in the green economy.
Prior to joining the VSJF, Ms. Kahler led the Peace & Justice Center in Burlington for twelve years, winning statewide attention with the Vermont Job Gap Study and the Vermont Livable Wage Campaign, around the issue of basic family needs, livable wages, and under-employment.
Ms. Kahler received a three-year leadership development fellowship through the W.K. Kellogg Foundation (1994-1997) and was a member of the VLI class of 1997. She currently serves on the boards of the Clean Energy Development Fund, Sustainable Forest Futures, the Vermont Sustainable Agriculture Council, and Vermont Works for Women. She served on the Board of Directors for the Vermont Community Foundation from 2001 to 2009.
Ellen holds a BA in Political Science from Bucknell University and a Master's in Public Administration from the Kennedy School of Government at Harvard.
---
The 2009 Recipient: Tim Donovan (VLI 1997)
Tim Donovan is the 7th Chancellor of the Vermont State Colleges system created in 1963. He rose through the ranks of the state colleges system, becoming president of CCV in 2001.
His accomplishments there include expansion of CCV's collaborative partnerships with high schools, development of extensive distance learning programs, improvement and ownership of several CCV facilities, including the 65,000 square foot flagship facility currently under construction in Winooski and the recent purchase of the former Woodbury College campus on Elm Street in Montpelier. Enrollment at CCV has grown more than 40 percent during Donovan's tenure as president.
While administrative dean for CCV, Donovan led the VSC's strategic technology planning initiative, which introduced a new integrated administrative information system for the colleges. He is known as a leader in the adoption of technology for academic and administrative uses in the VSC.
Longtime residents of Montpelier, Donovan and his spouse Mary Tharp have two grown children.